Distribution of fresh meals to needy families in Yemen
As the Holy month of Ramadan draws to a close, the Zahra Trust continues its mission to help those in need. Thanks to your generous support, we were able to prepare and distribute fresh meals to needy families in Yemen. Take a look at the photos below, and join Gul the Goat and his friends on their journey with our volunteers!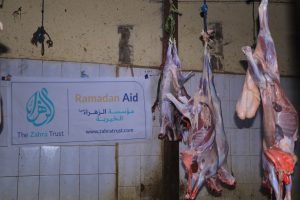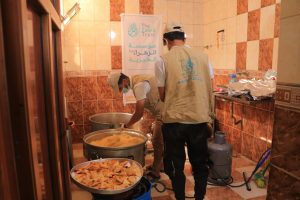 Eid Gifts for Children in Yemen
As we celebrate Eid ul Fitr this year, we would like to continue helping those who are less fortunate than us, and ensure that they are able to have a comfortable Eid celebration as well. The Zahra Trust team was able to distribute more than 70 presents to children who are sick with Leukemia in Yemen. Thanks to your generous donations, these children were able to receive Eid gifts despite their sickness or financial standing. Watch the video below to see them receive their presents!
Celebrating Eid with Orphans in Karbala
In honor of the celebration of Eid, the Zahra Trust provided orphans in Karbala with presents. In order to celebrate and give them a sense of independence, children were allowed to choose their own clothes and toys. Alhumdulilllah, they all had a wonderful day and were able to celebrate and enjoy their new gifts. Check out the video of the event below!

Ramadan Report 2022
Thanks to your generous donations, we were able to make a significant difference during Ramadan in 2022. We distributed over 10,000 food parcels, prepared and served over 50,000 hot meals, and helped thousands of orphans and their families. In addition to these amazing endeavors, we were able to collect sadaqa, and hold countless majalises for families to attend. Thank you all for your continued support! Watch the video of our 2022 Ramadan Report below!